SRM 1216 Gen2 Semi-Automatic Shotgun 12 GA Features
A comfy ergonomic design and the versatility of a detachable magazine gives unrivalled power, force multiplier and tactical advantages. Rotary High capacity detachable magazine with a capacity of 8, 12 or 16 rounds, either 2 3 inches or 3/4 inch shotshells. Self-feeding action that is semi-automatic and self-feeds after that of the quad tube the turning the magazine. The delayed action of the roller provides quick cycling and reduces recoil felt.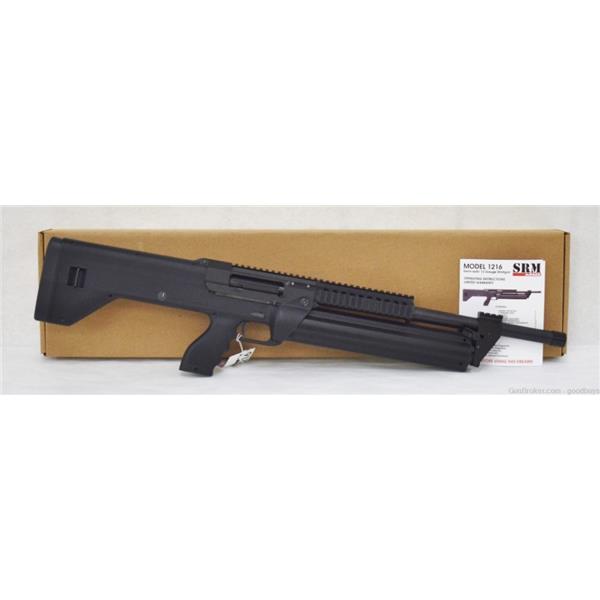 The overall length of this model is 33.75 inches and comes with the typical 18.5 inches barrel. A built-in picatinny rail with a handguard that has three faces rail provides shooters with an array of options to mount optics, lights, sights and other tactical equipment. Pushpin disassembly as well as break open design makes it easy for cleaning and maintaining of the field. The controls and receiver can be set up to accommodate either left or right shooting hands.
SRM M1216 Gen2 Specifications
Caliber: 12GA
Barrel Length: 18.5″
OAL: 33.75″
Weight: 7.25 lbs
Magazine Type: Detachable -High Capacity Manually Indexing
Magazine Capacity: 16 rounds
Action: Semi-Automatic
Cartridge: 12GA, 2 3/4″ and 3″ shells
Round Types: Game loads, Trap loads, Slugs, #00 Buck, other specialty rounds